Thank you for joining us again in our aim to showcase and celebrate more female wine producers!
Each article will focus on 3 vineyards and the ladies who have deservedly proven their field of expertise and their love for making great wines. Without exception, they are all talented ladies and worthy of your consideration when placing your next online order.
At Our Sommelier our aim is to introduce you to some great wines that are sometimes well-known or otherwise off the beaten track. The focus of these articles is to explore new wines and to celebrate female wine producers.
In this series we are proud to present to you, Véronique and Caroline Maret, Alexandrine Roy, and Fiona Leroy.
Véronique and Caroline Maret
Domaine de la Charbonniere
Chateauneuf-du-Pape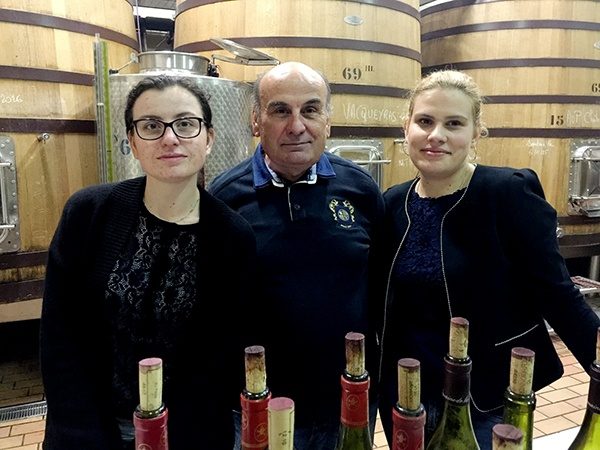 Charbonnière has 12 hectares of prime vineyard in Châteauneuf-du-Pape and 4.5 hectares in Vacqueyras. This is a top quality domaine making rich, succulent wines of great style. Michel Maret has now handed over the running of the property to his daughters. Véronique is the winemaker and sister Caroline is in charge of the office.
There are four different cuvées of Châteauneuf, each from different parcels of land. There is no destemming and vinification is traditional, in stainless steel and concrete vats, and open-top wooden fermenters. Elevage is in a mixture of new barriques, foudres and demi-muids.
The cuvée Vieilles Vignes is mainly Grenache from 80-year-old vines and sees at least 10% new barrique, the rest in foudres. The cuvée Mourre des Perdrix is a "lieu-dit" comprising 70% Grenache,15% Syrah and 15% Mourvèdre. It sees 10% new barrique and the rest in foudre. There are a variety of soils here to add complexity. The cuvée Hautes Brusquières is made up of 60% Grenache and 40% Syrah, all from the Brusquière plateau. The straight Châteauneuf is a blend of all other parcels –70% Grenache, 15% Syrah and 15% Mourvèdre. The Châteauneuf du Pape Blanc is now one of the best in the region, made from 40% Roussanne, 40% Grenache Blanc and 20% Clairette.
Alexandrine Roy
Domaine Marc Roy
Gevrey Chambertin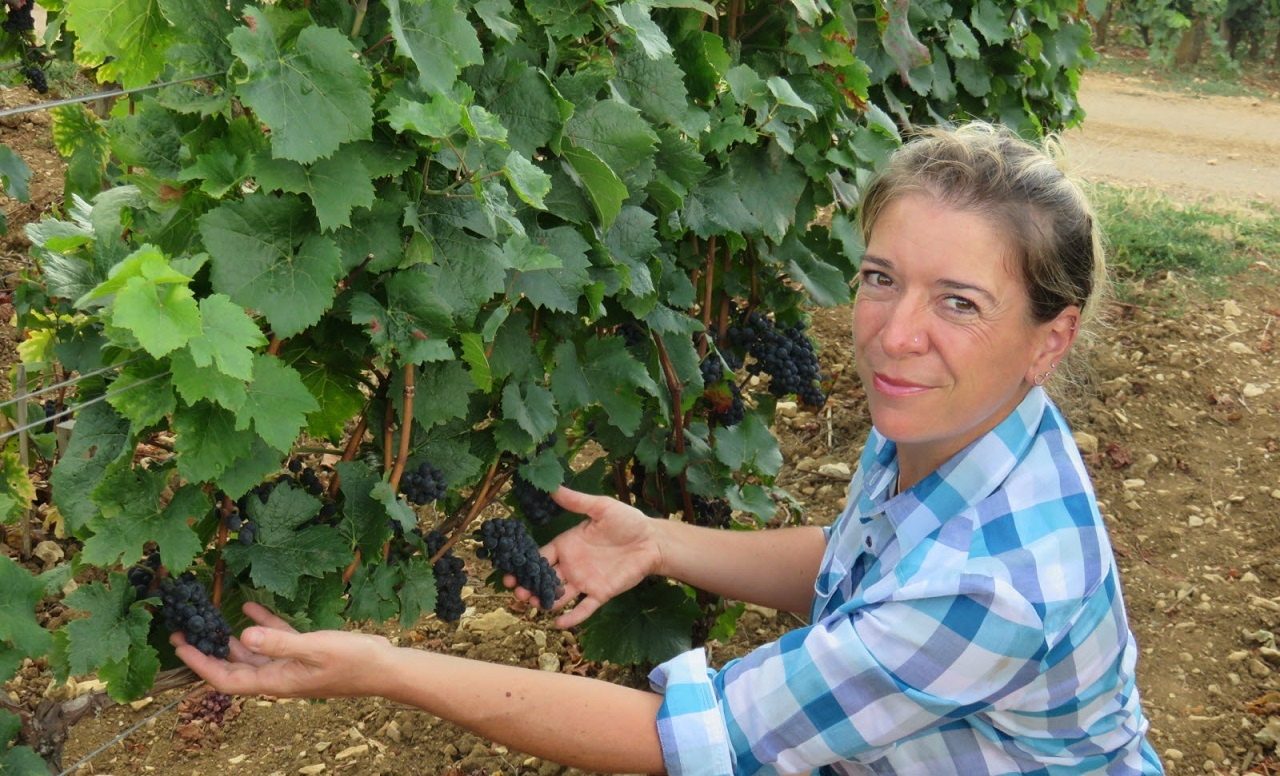 Alexandrine Roy represents the fourth generation of growers in Gevrey and took over from her father, Marc, in 2003. She owns and works, almost single handedly, 3.5 hectares in Gevrey-Chambertin and 0.5 hectares in Marsannay. Whilst her holdings exclusively comprise "village" sites, the resulting wines taste as though they originate from premier or even grand cru vineyards.
In order to produce her sublimely silky, plush, supple, transparent wines, Alexandrine works with low yielding old vines, rigorous selection, 100% destems and indigenous yeasts. Extractions are very gentle and use of new oak judicial. There are no hidden secrets. Alexandrine's 2016s are exceptional, and we are also very fortunate to have acquired meaningful stocks of the 2015 vintage. Bourgogne Rouge 50-60 year old vines from the commune of Gevrey-Chambertin. Marsannay Blanc "Les Champs Perdrix" 0.5ha of 40 year old vines on a steep hill at nearly 400m. There is 10 cm of fine rock top soil, then straight into pure limestone. Vinified in 20% new oak, sur lie, and not racked until bottling. No malolactic.
Gevrey-Chambertin Vieilles Vignes 70 year old vines from 6 individual parcels:- En Jouise, Les Murots, Carougeot, Les Crays, Vignes Belles and Les Seuvrees. Characterized by depth and generous, silky, round fruit. Gevrey-Chambertin "La Justice" At the top of the slope next to Clos de la Justice. All charm, freshness, elegance, purity and finesse. Gevrey-Chambertin "Clos Prieur" A magnificent parcel of 60 year old vines, on iron-rich clay over limestone, below Mazis-Chambertin. Sees 30% new oak and exhibits a deep core of gorgeous, dense, spicy dark fruits and a plush, sensual texture. Gevrey-Chambertin "Cuvée Alexandrine" A very special, extremely limited production cuvee made exclusively from millerandaged, tiny, thick-skinned, super-concentrated grapes – individually selected from all Alexandrine's vineyards. Simply outstanding!
Fiona Leroy
Domaine Fiona Leroy
Maranges

Established in the Maranges AOC by the young, and dynamic, producer Fiona Leroy.  Moreover, the 2018 is her first vintage. The domaine is situated in the attractive and secluded village of Dezize-Les-Maranges at the most southerly point of the Cote de Beaune. It is one of the region's most ecologically diverse villages, with woods, pastures, rivers, hills, valleys, livestock farming and wild fauna.
Fiona has embraced the sentiment of her environment and carries out all viticultural practices organically and biodynamically- using infusions and decoctions of horn manure, silica, horsetail, nettle and achillea. She only employs manual work in the vines – using a small catapillar tractor for ploughing and all harvesting is by hand.
Winemaking is simple, traditional and free from artifice and no new oak is used, in order to preserve the nuances of her individual terroirs. Sulphur dioxide is used sparingly, if at all. The reds are neither fined nor filtered, whilst her whites receive a light filtration only.
Maranges Blanc "Au Chene" comes from 40-60 year old vines on a steep, rocky site – giving great minerally tension. The vines of Bourgogne Rouge "Les Foultieres" were planted in 1946 and Maranges Rouges "Sur le Bois" in 1950. Maranges 1er Cru Clos des Loyeres comes from 35-40 year old vines.
Maranges Blanc 'Au Chene' 2018
Chardonnay, Burgundy,
France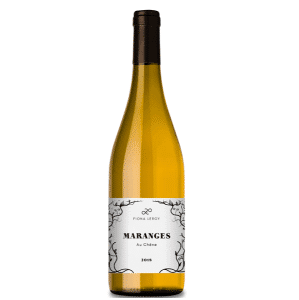 Marc Roy Bourgogne Rouge 2019
Bourgogne, Burgundy, France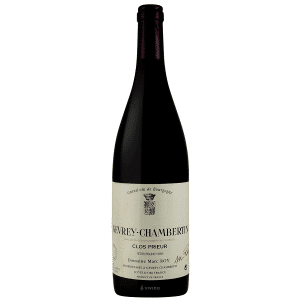 Domaine de la Charbonniere
Chateauneuf du Pape Blanc 2018
Chateauneuf du Pape, France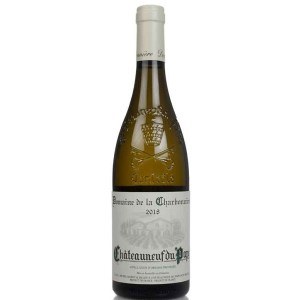 Watch out for our next article which explores the next three fabulous women in wine.
Please share this with your friends if you've enjoyed this article.

Arlene King
Written by Our Sommelier
More about Our Sommelier Ltd
The concept behind Our Sommelier is to offer a personalised Sommelier service to private and corporate clients who have an interest in Fine Wine and Spirits, bespoke gifts and other wine services.